Same Day Denture Repairs & Relines
Fast and affordable denture repairs and relines
Has your denture cracked at the base? Is there a chip in the tooth or has a tooth come loose from the denture? Let us help you get back to normal and eating and speaking with confidence again! We offer fast and affordable denture repair in Sylvan Lake for dentures of all kinds. 
There are many reasons a denture can break, including regular wear and tear, bone loss resulting in an improper fit, and accidental breakages from things like biting into something that's too hard or dropping your denture. 
Visit Lakeview Denture & Implant Centre to determine if we can quickly repair your denture or if it's time for a replacement. We'll help you come up with a solution that works with you and your budget.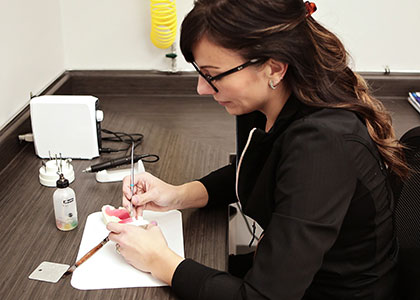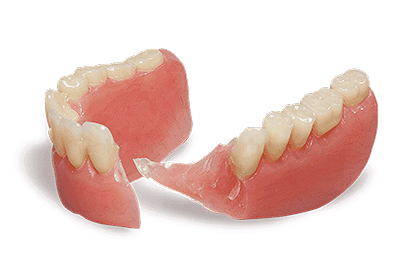 Denture Relines
As your jawbone shrinks over time and your dental tissues change, your dentures can start to fit differently. Not only can this make them difficult to eat with, but in some cases it could even cause discomfort. The good news is, a denture reline can make a world of difference in the comfort and functionality of your denture!
Once an impression of your mouth is taken, denturists can use this information to create a new acrylic base for your denture to fill in any gaps or spaces. We like to schedule denture reline appointments for the first appointment of the day. That way, you can often return at the end of the day to pick up your newly relined denture! 
Don't wait to repair or reline your dentures! We are here to help you find a solution that keeps you comfortable and confident.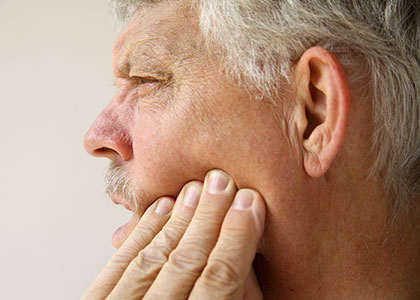 Signs it's time for a denture reline:
They fit loosely or are uncomfortable
Food debris collects under your denture
You are getting new sore spots on your gums
Air bubbles get trapped under your denture
How much does a denture repair cost?
Some denture repairs are quite simple and these cost less and are quicker than more extensive repairs. Cost also depends on whether reinforcement needs to be added, if teeth need to be replaced, and if moulds need to be taken.
What is a denture reline?
Relining consists of adding new material to the side of a denture that fits to your dental tissues to ensure a proper fit. Relining affects how your dentures fit, but it will not change the appearance or address any wear of the denture teeth.
How long does it take to reline a denture?
Most denture relines can be completed in one day. We will book you an appointment at Lakeview Denture & Implant Centre in the morning to get impressions taken within your dentures and return your relined denture to you at the end of the day.
How much does a reline cost?
The cost of relining a denture depends on whether we simply reline one layer of acrylic to refit your denture or if the entire base needs to be replaced.