Learn More About Lakeview Denture & Implant Centre
Welcome to Lakeview Denture & Implant Centre! Our entire team prides ourselves on creating beautiful, confident smiles. We love working as a team to stay up to date with current techniques to ensure we're able to provide exceptional treatment to our patients.
We create personalized treatment plans for every patient because we know no two patients are the same and your denture needs are unique to you.
We put patient care and satisfaction above all else, and we do everything we can to ensure you have a positive experience. We can't wait to see you!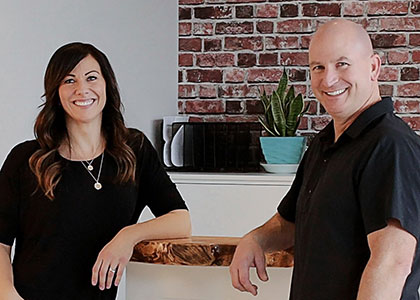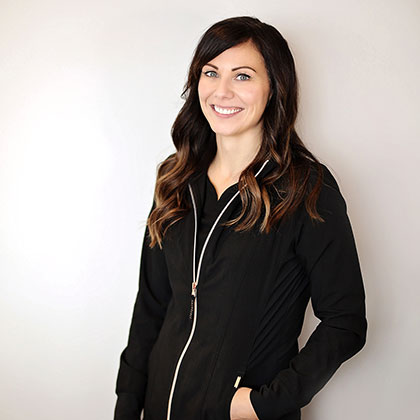 Trisha Rolfsen, DD
Trisha Rolfsen was born and raised in Ontario, and she graduated from Dental Assisting at Niagara College in 2000. She then moved to Buffalo, New York, and took Dental Lab Technology at Erie Community College before graduating in 2002. Her love for dentures was sparked, and she then moved to Edmonton to take Denturist Technology at NAIT. She graduated in 2004 and moved to Rocky Mountain House where she began working with the Rocky Mountain Denture Clinic. 
During her 16 years at Rocky Mountain Denture Clinic, Trisha settled into life in the area and had two daughters with her husband, Clint. Four of her 16 years at the clinic were spent running Rocky Mountain Denture Clinic's satellite office in Rimbey. In 2018, she joined the Bentley Family Dentistry office one day a week, and she still works there every Tuesday. 
Now, Trisha and her family live on an acreage just outside of Leslieville, Alberta. She enjoys boating and camping with her family and spending time outdoors whenever they can. She has always loved Sylvan Lake, and upon seeing the need for a new clinic in the growing community, she is looking forward to growing her new practice in the area. She is excited to see what the future holds and to be welcoming new patients at Lakeview Denture & Implant Centre to help you create the beautiful, confident smile you deserve.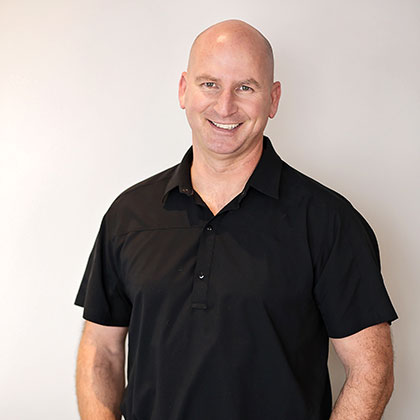 Steven Sailer, DD
Steven Sailer has been a Licensed Denturist in Alberta since 1994 after entering the Denturist Program at NAIT in 1990. Providing denture care and fabrication and creating confident smiles for wonderful people who are missing some or all of their teeth has been incredibly rewarding for Steven, and he looks forward to welcoming you at Lakeview Denture & Implant Centre. 
Steven believes that being a denturist means to be a perfectionist in the fit and function of complete and partial and implant supported dentures while listening to and addressing the needs and concerns of the individual. He says the best form of marketing is the word of mouth from a client who experienced the most satisfying treatment and care to create a smile unique and personal to them. 
As a member in Good Standing with the College of Alberta Denturists, Steven has continued to achieve the 100 hours of Continuing Education in the required 5-year period. 
He has also taken the position to give back to the profession by having students in his office for training, involving himself with the Denturist Society of Alberta in the 1990's, the College of Alberta Denturists from 2001 to 2012, and the Denturist Association of Alberta and the Denturist Association of Canada currently. In 2018, he was honoured to receive the Denturist of the Year award by the Denturist Association of Canada for his continuing achievements in the profession. 
After running his own practice in North West Calgary for 25 years, Steven is excited to partner with Trisha Rolfsen in opening the Lakeview Denture & Implant Centre in Sylvan Lake.
How did we do?
Patient satisfaction is extremely important to us, so we'd love to hear your feedback on how you feel about your recently received denture service.
If you have a few minutes, we would really appreciate a quick Google review letting us know if you were satisfied with the specific service you received and what stood out for you about the visit.
To submit your review, click here.
Thanks in advance for taking the time to leave a review! If you have any questions, don't hesitate to reach out at any time.